This month it's all about work. My niece and nephew's school has asked me to give a careers advice talk. It gave me a flashback to being a teenager and the squirming awfulness of the, "so what are yooooou going to be?" question, knowing you'd been snared in an adult conversational trap – from which the only escape was getting old. 
Shrugging was a "not good enough" response, guaranteed to elicit "don't embarrass me" glares from your mum. But whatever job you actually understood and picked – pilot, architect, vet, doctor, dentist, newsreader, artist, musician, astronaut – someone grey sucked their teeth and told you it was VERY HARD TO GET INTO. A phrase I swear on all my back copies of Vanity Fair never to use.
Over the last few weeks we've been researching Generation Z. Now aged 21 or younger they are the latest group to hit our workforce. They've been formed by the crashing waves of the recession, streaming videos of terrorist atrocities and the kind of porn that didn't feature in mags left behind on park benches. So they are more likely to work hard, drink and smoke little, eat healthily, watch rather than read, save their money and worry a lot.
Gen Z: Exemplified beautifully by my nephew who celebrated turning 18, not by getting off his head on ketamine in a field, but by ordering himself a My Waitrose card for the free coffee.
Understandably they are very worried about finding jobs and hugely pressured into getting the best results they can. Something those of us with relatives going through GCSEs and A-levels now can see first hand. So what might we be saying?
Well first we need to tell them what Margaret Heffernan told the Future of Work is Human Un-Seminar; forget what you have been trained on in school.  Rampant individualism and a belief in right and wrong answers won't help in our complicated and fluid world of work.Playing well with others matters more than grades: no one wants to hire the selfish, gobby, know-it-all who has a first in Physics and the charm of a Bunsen burner doused in ethanol.
Secondly, keep up your maths.  All this talk about a "gig economy" may not sound too important. But those currently in school are going to be part of the first generation where, from a young age, people will have to manage their own accounts, benefits, pensions and tax. Get used to running a decent spreadsheet now or plan to pay for a lot of help. Something I'll be debating later this week at the Fabian summer conference on Saturday, alongside why our tax system favours robots over people.
"Get used to running a decent spreadsheet now 
or plan to pay for a lot of help"
Thirdly, people only seem to talk about work experience in terms of CV currency these days. Which is surely bullshit: I learnt more about work from a stint in a local pharmacy, dealing with shop-lifters and addicts hunting methadone, than at university. Work experience reveals where you do and don't thrive, how to work hard, and how to cope with mad bosses and customers that hate you. No one chooses a pampered, neurotic wheatgrass enthusiast over a proven grafter.  
Finally, there is still much in the world to fix, so find what you're interested in and start pursuing.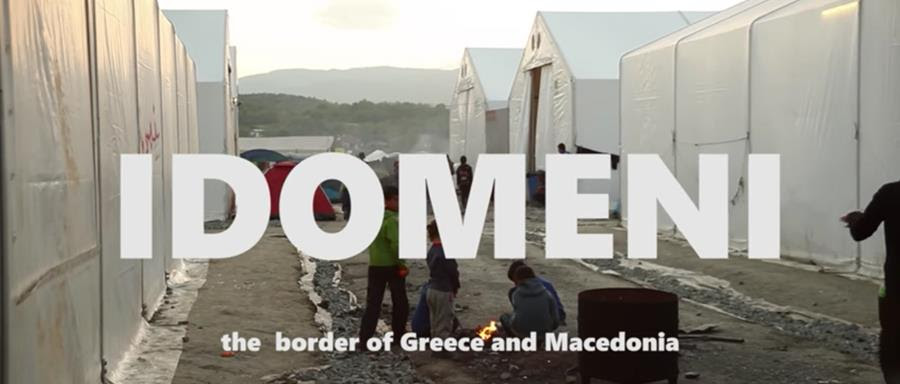 To change the world, have a look at this 
video
 made by the breathtakingly inspirational Zarlasht Halaimzai, who is based at Jericho one day a week. Zarlasht and her family fled the war in Kabul when she was 11 and she finally started school in the UK when she was 15 and didn't speak English. Now doing a post-grad at Cambridge in psychology she is also co-founder of a new charity – the Refugee Trauma Initiative – which is organising trauma therapy in refugee camps. As we go to press she is on her way back to the Idomeni camp in Greece. If you'd like to know more, help or donate money to support it, get in touch.
Good London

Then there are sustainable cities, symbolised by the citizens' economy and participatory budget structure of Porto Alegre in Brazil – described in Jules Peck's article for Good London.

 
Finally look into the elites and their taxes and what should be done to make the system fairer.
Meanwhile, to help the next generation get its head into work (and so they can inspire us), Jericho Chambers have put together a 
WikiWorkLab (rethinking the) work experience programme
 and are looking for those aged 16 – 21 to join us. The programme will include research trips to the House of Commons, Brixton Prison, the Bank of England, Network Rail, Tesco and more…
We can't promise any wheatgrass, but there's an old-fashioned boozer round the corner.
Christine Armstrong
Co-Founder
Jericho Chambers
May 20, 2016