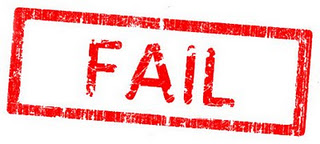 Accountants – and, more specifically, auditors – are in the eye of the most recent business storm. To some, they are the new bankers – complacent signatories to decades of dodgy data that has led to fundamental loss of trust in a profession whose purpose is to underpin business confidence.
From the BHS pension fund debacle to the collapse of Carillon, ugly corporate scandals unfolded on their watch. Media and politicians have been quick to build and accelerate the bandwagon: both the Tory and Labour parties have piled in. John McDonnell, "the People's Chancellor", has publicly said "it is essential that we have a crackdown on poor practices in the accounting and auditing industry" and has asked Professor Prem Sikka to investigate the break-up of the Big Four. "Round up the usual suspects". Others hastily followed-suit. Excitable language about "tipping points" and "watersheds" have peppered the front pages and social media.
It is easy – and in many ways understandable – to accept the politician's outrage. It is right that accountants, like any professional or business leaders, are held to account. But too many of the critics fail to look beyond the obvious – at the systemic failings and challenges of a profession that may have simply got stuck in a 20th century rut; looking to impose old solutions on new problems; mistaking the need to account with accountability itself; simply not understanding how profoundly our world has changed.
The failure of audit and a select band of auditors is in fact a failure of governance and, in some instances, a failure of ethical and sensible leadership in business. Take a bow, Dominic la Chapelle, Phillip Green and friends.
Recent decades of bad business practice are littered with a wider breakdown in institutional accountability and corporate governance failures. This is evident across different sectors, public and private, just as it is across nations and continents. It was as evident at Volkswagen as it was at Carillion. This is not to say that the accountancy profession is without blame. Like many of its fellow travellers in financial services and the law, it needs to hold its hands up for past failings and commit to making the changes necessary to rebuild and sustain the reputation of the profession in service to the institutions we all work for and wider society. This needs to happen fast.
But this is not just an issue of professional advice, as the reform-hungry regulators quickly assume.  This in about how all institutions are governed and managed in the digitally-fed, asymmetrical, networked, whistleblowing and chaotic 21st century. Along with the accounting profession company Boards, institutional investors, governments, regulators and citizens have got to sit up and re-think what accountability really means and how it is measured in the word of today and tomorrow.  Together, we need to ask: who is accountable to whom, over what issues and what timescales?  Too quickly, critics talk at cross-purposes and fail to look at the big picture. It's time for a new calmer and clearer conversation. (The global Responsible Tax project is an exemplar of this). Fundamentally, how should we behave?
In a world of austerity and huge concerns over tax avoidance, of precarious work for the many and seemingly exorbitant rewards for the few, there is an underlying national sense that something is not right in the world of business.  The Shadow Chancellor John McDonnell may want to introduce his brand of socialism to Britain but he doesn't just speak for the Labour Party when he tells the Davos elite that they are 'held in contempt' and that there is an 'avalanche of discontent and resentment out there'. Even the Financial Times is increasingly happy to give the McDonnell message more airtime. There is no smoke without fire – or no fire without smoke. (Were McDonnell ever actually to get the keys to the door of Number 11 it would be interesting to see if the FT adopts a more questioning approach.)
This  challenge is not just limited to the upper echelons of the corporate sector. It's systemic – schools, hospitals and the care system teeter on the edge of bankruptcy and public service monopolies such as rail franchises are handing back the keys to the lines, like defaulting homeowners in sub-prime, pre-2008 America.  What kind of world are we living in – and what kind of world do we want?
Inevitably, reality is a nuanced beast.
Even on the narrower issues of audit and accountancy the much-vaunted expectation gap, between what the law and regulations say institutions must do and the view that audit should spot and reveal potential future failure continues to cause public consternation that the profession is failing us all as ultimate beneficial owners. Audit is a snapshot of the past. If we want it be more than this – barometer of present behaviour or future resilience – then this needs to be discussed, openly, honestly and robustly and the profession should be willing to reinvent the audit model so that it is regarded as fit for purpose in this brave new age.
As we are constantly reminded, we are going through a fourth industrial revolution – when once again 'all that is solid melts into air'. Information now flows further and faster. Data is both more centralised and more dispersed; elites have both more control and less, deference and certainty have evaporated. We are in an age of accountability, transparency and scrutiny – but without the support systems to match public expectations.
Like the modern labour movement – Britain's professional bodies were forged in the Victorian era as a by-product of industrialisation, as "third actors": independent arbitrators between the state and free enterprise. While the unions fought for fairness in the workplace, the co-operative movement was founded to ensure fair play for goods and vital services; the Chartists campaigned for democratic rights; and the ILP prefigured Keir Hardie's Labour Party to give political representation to the working class. Many of the professions came out of the same moment:  the need to ensure that free markets could work in the public interest through processes of professional discipline and oversight.
Now we need a new response to even bigger shifts in corporate and institutional behaviour.  All of us – not just the professions – must embrace this new era of complexity and new forms of accountability. We owe it to future generations to help bend the arc of history in a progressive direction.
Neither the state acting alone, nor the free market can navigate these complex and uncertain times. Instead it will take a new ecology of organisational forms. The professional bodies can and should be 'cornerstone organisations' – playing a key role in ensuring that the public interest is served in the 21st century the only way they can, in new 21st century ways. To do this requires a re-examination of what it truly means to serve the public interest, in the context of common good.
None of us in business can undo the past.  What we can do is understand the current context of anger, the emerging complexity of the world we live in and the burning need for a new 'age of accountability' that looks to the re-creation of the professions in these new and fast changing times.
So, to paraphrase another political and social reformer of some influence:  what is to be done? The professions need a renewal of Victorian spirit and they need it now. Audit is not yet ready to die. Instead, learning from its radical history, the role of Chartered Accountants in the future will be vital. Globalisation, financialisation, digitisation and the rise of the networked society makes accountability more necessary than ever.  Everything organisations do is under the spotlight all the time. So the accountancy profession, like others, has to adapt and develop if it is to meet these new challenges and continue to serve the public interest.
As Jericho, we have begun to frame the questions we believe need answering and lay down a challenge to the professional accountancy bodies – and their associates – to respond. These questions form the bedrock on a forthcoming project and enquiry:
What is the purpose of institutional governance and accountability in the 21

st 

century?

How should the professions to be held account – not just to government, but to all our stakeholders?

How should regulatory frameworks be reformed?

What defines a new professionalism in the 21

st

century?

What does government need to do to help make any of this happen?
These are just some of the questions we are asking now – of ourselves and with our clients – and which we need help answering. We do this in partnership with government, business and civil society – working together, in the public interest. The professions urgently need to be part of the solution. There is much to be done.